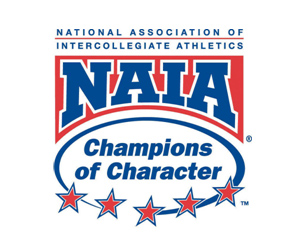 After playing its first five games in 1971, California Lutheran College's record (3-0-2) began to draw a few votes in the NAIA ratings game. Ahead of us were 2 state schools, and tough Pacific Lutheran University. After an off week, CLC flew north for a return encounter with Sonoma State and blasted the Cossacks with a 35-point first half and then eased up, the game ending at California Lutheran College 40, Sonoma State College 6. Ahead loomed Cal Lutheran's first major university game. It ended California Lutheran College 22, Cal State Los Angeles 7. A Spirited but mistake-prone CLC had shocked the haughty Diablos in a wierd twilight single header that was played on a Friday at four o'clock at LA's request.

The tension mounted as both Cal Western and Claremont lost and CLC moved into the top six nationally and eligible for a play-off spot. The team voted to give up a Las Vegas game and risk all on one roll of the dice vs. league champion Pacific Lutheran University. Again we prevailed, California Lutheran College 27 Pacific Lutheran University 6. It was played at home on Homecoming. A big game opportunity that led to Victory. The Kingsmen fought a tough PLU all the way and used familiar weapons, the pass interception and fumble recovery to win this "must game" for any chance at a national title. The NAIA invitation came on Sunday afternoon. The community of Thousand Oaks had outbid Butte, Montana for home field advantage and California Lutheran College became the host to Montana Tech.

As usual Cal Lutheran was underdog in the four team play-off . Tech had the best running attack and highest scorer in the U.S. When it was over… the CLC defense led by Sam Cvijanovich and Gary McGinnis reigned supreme and the oft-maligned Kingsmen offense rolled up over 500 yards. NBC showed CLC to the world, Jim Murray wrote about it and suddenly Cal Lutheran was everybody's hero – except in Pennsylvania.